If you are a football lover, if you are an NFL fan, you can never be unaware of the name "Pacman". He was a great player as well as the troublemaker of his team. His career has seen the most ups and downs compared to any other NFL player. But do you know about his commercial status? If not, then this article will help you to understand Pacman Jones net worth and much more in our following segment.
Who is Pacman Jones?
Adam Bernard Jones is an American former footballer as well as a sports analyst. He was a National Football League, kick returner and cornerback. He continued to play for 13 seasons straight with most of his matches with the Cincinnati Bengals.
In the 2005 NFL draft, he was drafted by Tennessee Titans in the sixth pick overall while he was playing for his college West Virginia University. He also had numerous legal issues where he got suspended twice in his career. Once in the 2007 season and a second time in the 2008 season.
This occurred due to off-field conduct. The number of times he has been arrested is too much for an NFL Player. Except for his football career, he also excelled in wrestling, music, and boxing. Pacman with Ron Killings was TNA World Tag Team Champions for an entire month. In 2007, he started his career in rapping and launched his label.
Posterboyz was the rap duo Pacman used to rap in. Boxing was the next option he opted for after retiring from football. He went for his first match and was defeated in and it was in the year 2021. In 2023, he decided to become a sports analyst for The Pat McAfee Show. Let's look into Pacman Jones net worth.
Pacman Jones Net Worth
Pacman Jones net worth is $5 million. It was at $18 million in 2016-2018 but has dropped in the last few years. In his lifetime he earned $36 million in NFL salary, and his peak earnings were in 2017 from the Bengals where he earned almost $6 million. He had a home in Tennessee worth $1.5 million which he sold for $1.3 million in 2008.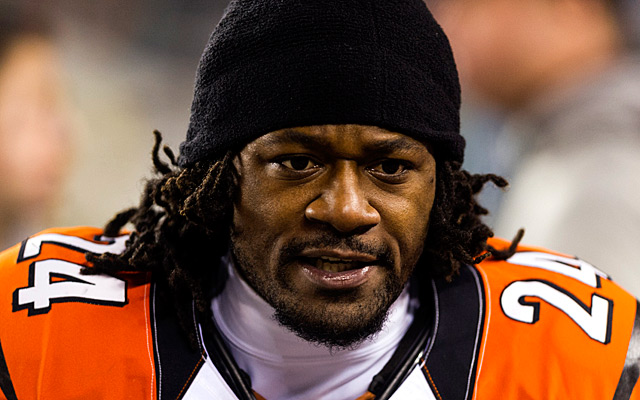 Early Life & Education
Pacman Jones was born to Deborah Jones on 30th September 1983 in Atlanta, U.S. His father was killed in a robbery in 1991 when he was 26 years old and since then Jones was raised by his mother and grandmother, Christine Jones.
In his early days, he was trained by Sandtown coach Gary Jones. He went to Westlake Highschool which had the maximum alumni in the NFL with a total of six players in the year 2005. Pacman played in the Georgia-Florida all-star game where he got selected as "Player of the Year" with a total of 120 tackles,1850 rushing yards, and six interceptions. He went to West Virginia University for his college degree.
While he was playing for his college his grandmother passed away due to cancer. But this didn't stop him. he played all the matches except for a single one which he couldn't attend due to his grandmother's funeral. He even wore a T-shirt with Christine's picture on the day of his NFL draft. Apart from all these he even gained All-American honors in basketball and track where his team won two state championships. Pacman Jones net worth is incomplete without knowing about his background.
Pacman Jones Career
College Days
His career plays the most important part in Pacman Jones net worth. In West Virginia's career kickoff return yardage list Pacman has secured second place with 1475 yards. In the school's career punt return yardage list, he was in 11th position with 404 yards. Pacman even gained Second-team All-Big East with his career high in 2003. He received another career high with the selection in First-team All-Big East in 2004.
Entering Professional Field (Tennessee Player)
In his senior year, he went for the NFL draft and got selected by Tennessee Titans in the year 2005. While he was in his amateur season, he had forty-four tackles and ten pass deflections. He even gained 1399 return yards and one touchdown. Moreover, he started ten games each at cornerback in NFL.
He even got selected for PFWA All-Rookie Team in 2005 due to his outstanding performance and skills. In the second year, he could score sixty-two tackles, 130 return yards, twelve deflected passes, one sack, four interceptions, one interception touchdown, one forced fumble, fourteen passes defended (second team), 440 punt yards, and tied for NFL-high with three punt return touchdowns. Pacman scored a total of 259 return yards and a punt return. This was the highest total in NFL after 2006.
Though he proved his skills in his second year his team was thinking about trading him due to his off-field issues during the 2007 NFL drafting. April 10th was the day he got suspended for one year due to his violating act against NFL Player Conduct in the same year. In the year of his suspension, he signed up for TNA (Total Nonstop Action Wrestling). TNA and his football team had a contract that he would only be working there in non-physical roles. Despite this deal, he paired up with Ron Killings and formed the Pacman team, and continued to win TNA World Tag Team Championship for over a month. His record label "National Street League Records" was also released in the same year. Pacman performed as one-half of Posterboyz, the rap duo.
Even after seeing no change in Pacman's behavior, Goodell was disappointed and in 2008 he took the decision not to reposition him back in the team after Super Bowl. After the Pro Bowl in 2008, NFL was to review him and even if he was repositioned he would be traded off by his team. In the same year Jones in an interview with Tennessee radio declared that he was ready to be taken back in the team and was in complete great shape. He even stated his wish of playing for the Dallas Cowboys if his team trades him. A few other teams like Detroit Lions, Oakland Raiders, New Orleans Saints,  Kansas City Chiefs, and Houston Texans were interested in taking him in their teams.
Dallas New Star
Jones was finally traded to Dallas Cowboys as the fourth-round pick in the 2008 NFL draft. He signed a contract with them assuring that he would protect the team from his off-field legal issues if anything of that sort happens in the future. In his first match after a comeback, he recorded a tackle and a pass deflection by winning against Cleveland Browns.  Following it he won against Philadelphia Eagles by recording four tackles and a pass deflection.
Another victory was achieved against Green Bay Packers with eight tackles and a fumble recovery. At the end of this year, he again got suspended multiple times and missed 22 matches out of 28 matches. After returning he played against Pittsburgh Steelers where his neck got injured but he still played. He didn't realize that the injury was pretty serious and could end his career. This prevented him from playing further that season. In 2009, Jones was released by Dallas as he was suspected to be involved in the shooting that occurred outside a strip club in Atlanta.
One Year Contract
In August 2009 Jones joined Winnipeg Blue Bombers to play football in the Canadian League. He joined them through the half-season. But even in this team he couldn't stay for long due to his remarks about the league and even mentioning it as United Football League.
Cincinnati Bengals Player
In 2010, Pacman signed a deal for two years with Cincinnati Bengals. He played for them but remained inactive for half of the season due to neck injuries. In 2011 same thing happened but this time it was a hamstring injury. In 2013 he got a three-year deal from the Cincinnati Bengal team. And in 2014 he won the First-team All-Pro title. 2015 was the year he won the Pro Bowl title. In 2016 he got to sign a contract of three years again with the Bengals but couldn't stay there for long due to a violation of the league's personal conduct policy. After that Pacman became a free agent in 2018. In the same year, Jones signed a contract with Denver Broncos and played seven games before getting released by them in November 2018. In 2019 Pacman finally announced his retirement.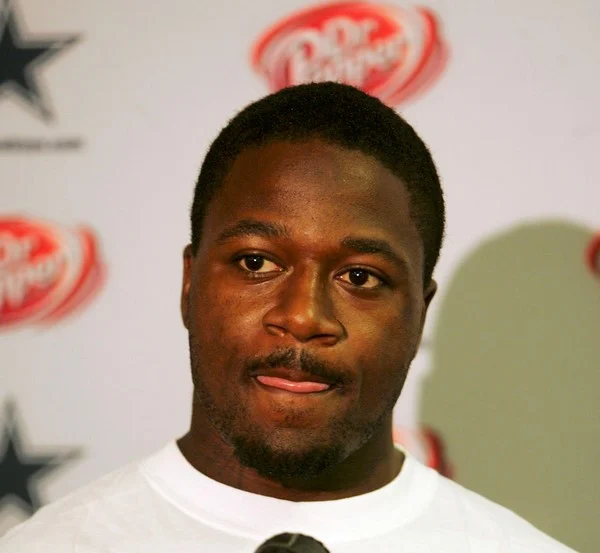 How Much Money Does Pacman Jones Have?
You must be guessing by now how much he used to earn. Here are a few details-
In 2005, he earned $28 million from a Tennessee contract, $1.5 million from the bonus, $230,000 was his salary, and $2 million for signing a bonus. In 2006, he earned around $7 million from Tennessee Titans.
He earned around $14 million in the year 2008 and $545,000 in the year 2009. In 2010 he earned $2 million from Cincinnati Bengals. 2011 was the year his earnings again dropped a bit to $640,000. In 2012 he earned $1-2 million and $6 million in 2013. He earned $1-2 million in 2014. In 2015 he earned another $1-2 million. This information justifies Pacman Jones net worth.
How Did Pacman Jones Make His Money?
Pacman's main source of wealth is from playing NFL and sports but his incomes are from boxing, wrestling, and rapping as well. Brand endorsements also follow it up. Being a sports analyst also plays a part in Pacman Jones net worth
Pacman Jones' Appearance
Pacman is an American with dark skin and dark brown hair and eyes. His height is 5' 10" with a weight of 84kgs. However, he is 36 years old now with a well-built, toned, and muscular figure. He is known as the troublemaker.
Pacman Jones' Spouse & Relationship
Pacman married Tishana Holmes on 5th July 2014 with whom he has three children. Moreover, he has also adopted the children of his old friend Chris Henry after he passed away and vowed to raise them as his friend would have done it.
What Happened to Pacman Jones?
As you might already know by now how much of a troublemaker he is, Pacman was sentenced to jail for 180 days with the charges of a misdemeanor. This occurred in February when he got involved in a fight and was throwing furniture here and there with a whole lot of chaos. He had to turn up in jail on 29th November 2022. Jones had to spend 30 days there. After this, he had to pay a $100 fine as well.
Frequently Asked Questions (F.A.Q.s)
1. Who is Pacman Jones wife?
Tishana Holmes is the wife of Pacman Jones.
2. Is Pacman Jones marrie?
Yes! He is married to Tishana Holmes since the year 2014.
3. Why was Pacman Jones suspended in 2007?
He was suspended in 2007 due to an accusation of being involved in a shooting scene that occurred outside of a strip club where one of the victim's lower bodies was left paralyzed.
4. Does Pacman have kids?
Yes! He has three kids of his own and his friend's kids whom he adopted.
5. Is Pacman Jones retired?
Yes! He has retired from playing football in the year 2019.
6. Why is Adam Jones called Pacman?
Jones high school football coach gave this nickname to him as he resembled Pacific Man.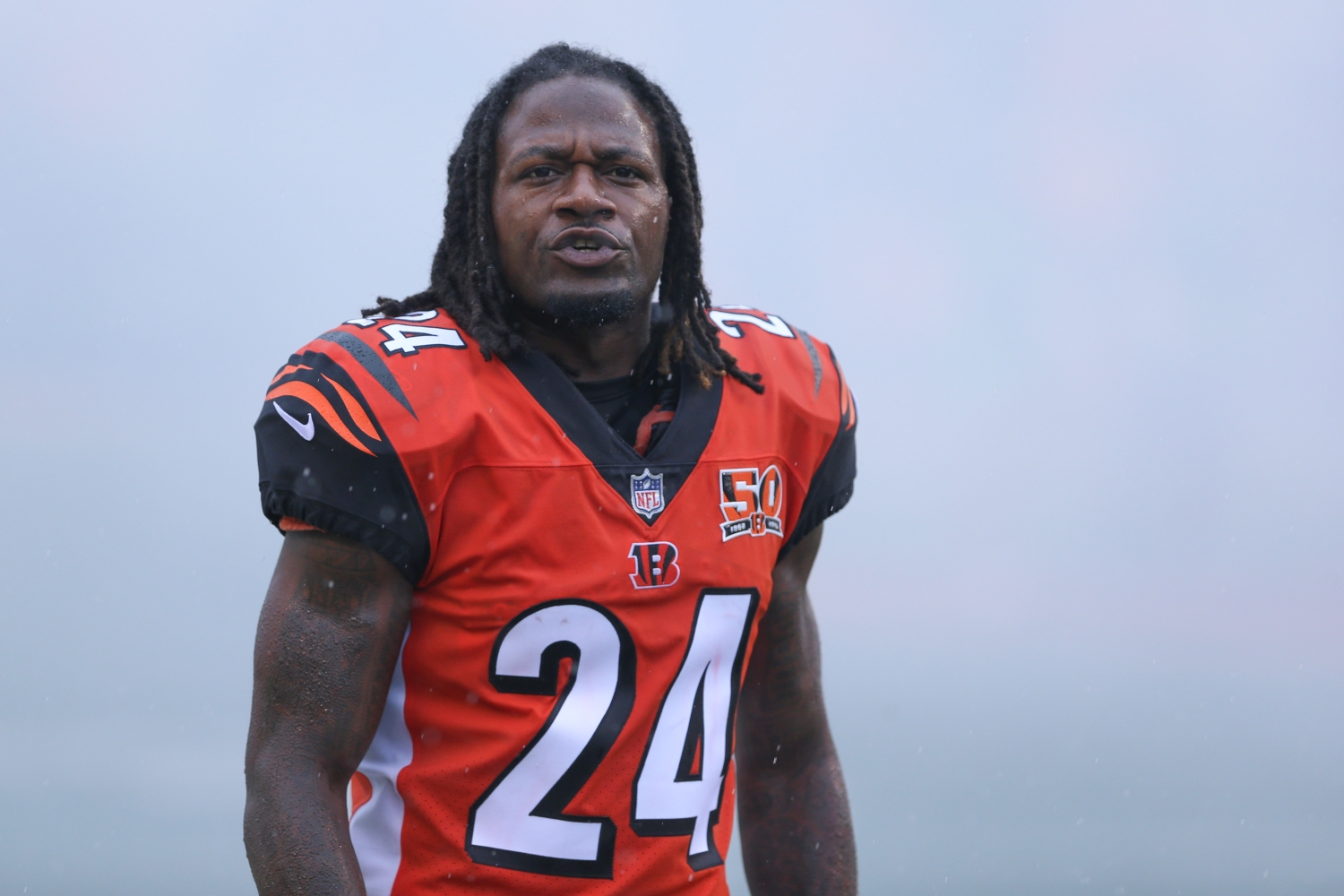 Conclusive Insights
As we come to the end of your blog today, we hope you understand that Pacman Jones is quite successful and all the information you've received in our article. And don't forget to let me know your thoughts in the comment section below!