Meal replacement shakes have been the talk of the town. One shake that you have been looking for all your life. A quick meal serves your appetite and helps in losing weight. What else would you need!
To clear the air, let's understand meal replacement shakes. 
What is the meal replacement shake?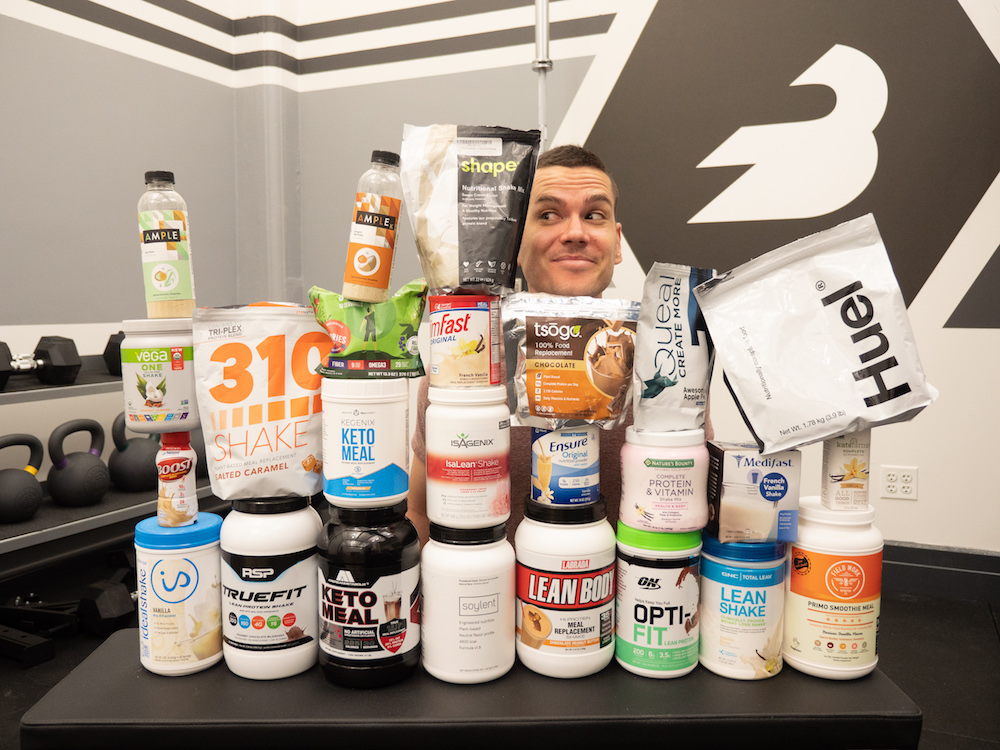 Curated to replace your heavy meal for the entire day, a meal replacement smoothie/shake is filled with nutrition. It has low calories that help in relishing your meal. Seek a meal replacement shake that is rich in protein. This applies when you are looking forward to managing your appetite. 
On a general note, a man consumes a range between 2000 to 3000 calories per day. On the other hand, a woman consumes 1600 to 2400 per day. 
As per experts, the following things are the ones that you should include in your diet – 
Fresh Fruits

Green Vegetables

Dairy Products

Oils and Fats

Protein-rich food 

Whole grains

When it comes to meal replacement, it does not have whole grains, fats or vegetables. But they are rich in nutrients, vitamins, minerals and protein. 
How do meal replacement shakes function? 
As you know, these shakes are rich in protein, which means you will be full but not with extra calories. 

It helps n the weight loss journey, helping in gaining muscles (if you workout). 

Few meal replacement shakes are premade. You may get it in bottles themselves. 

While with the others, you mix it with warm water or milk. 

Advantage of Meal Replacement Shakes
Loaded with nutrients
Consuming a meal replacement shake makes you healthier. If you know you do not want to eat junk food, or stop by at a fast food centre, switch to this healthier option. Also, you will probably spend more on junk food than meal replacement shakes. 
Low on calories
These shakes add up to your diet well if you are considering weight loss. When you are trying to lose weight, you may have to switch to a healthier alternative. While meal replacement shakes to keep you full and works the best for losing weight. 
Rich in Fiber
With protein, these shake powders are rich in fibre as well. It helps in healthy digestion, does not make you feel bloated or suffer from constipation. 
Helps in weight loss
As per the survey, experts discovered that meal replacement shakes help in weight loss. A person on a proper diet and consuming meal replacement shakes could see a difference of 7.8% in a week itself.
Vitamins and minerals
When you are going on a calorie diet, it is challenging to get all the nutrients. Meal replacement shakes are filled with 21 vitamins and minerals. This includes Vitamin D, iron, magnesium and nutrients.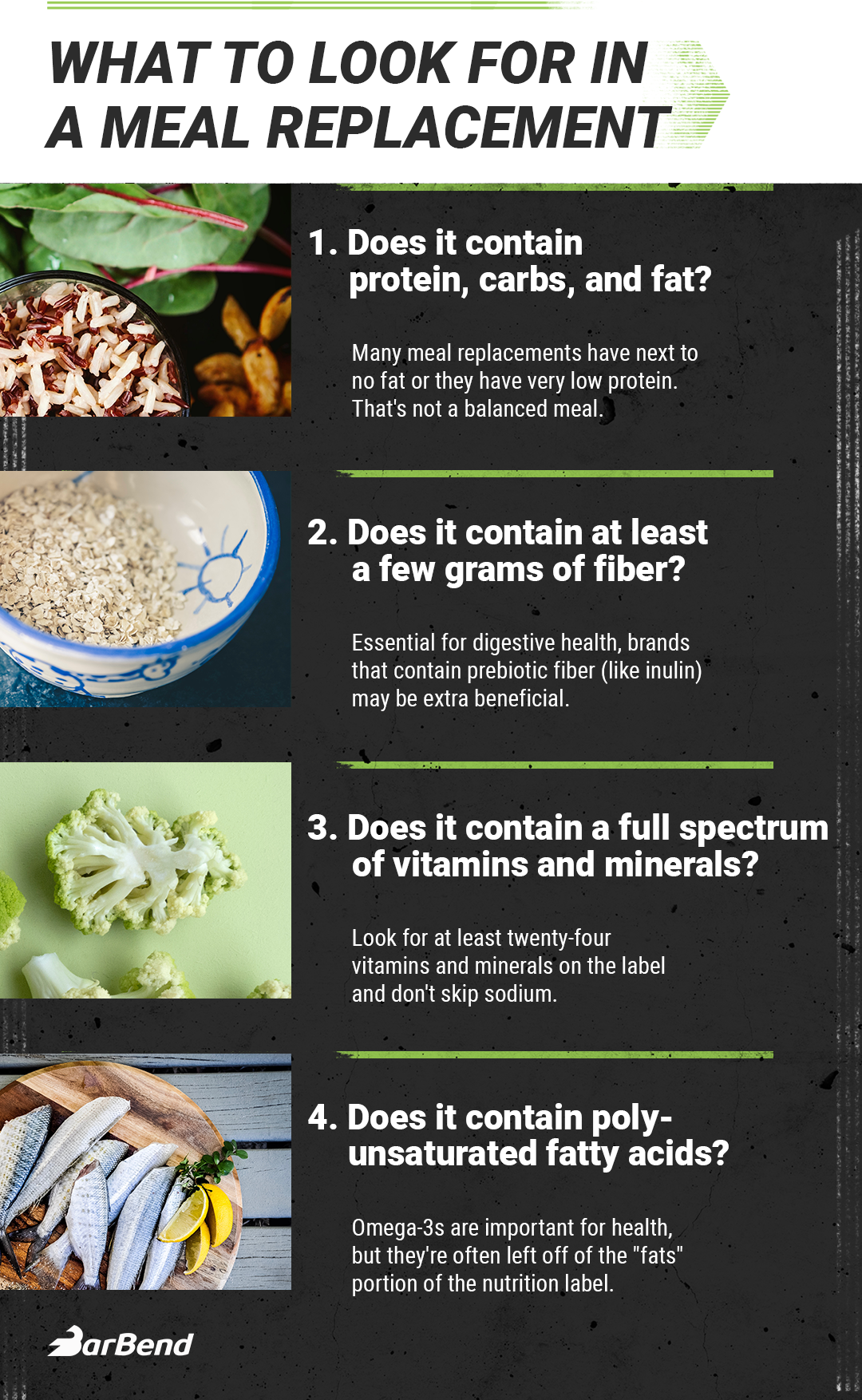 Disadvantages of Meal Replacement Shakes
Quality Check
You need to do your homework well before purchasing a meal replacement shake powder. Not all are of good quality. Some do not meet expectations. Look for the ones that have a minimum of 3 grams of fibre in it. The protein level in the powder should be high. Or it could be equal to the carbohydrates in the shake. 
Use of artificial ingredients
Often, these meal replacement shakes have the presence of artificial ingredients in them. And that is not good for your health in the longer run. As powder mixes are well processed, you have the cons here. These ingredients help in preserving the food and boost nutrients. In other shakes, there is sugar added to the mix. Make sure you review the product before purchasing. 
Other Factors to know about 
Look into allergens. If you are lactose intolerant, review the package before purchasing. Keep this in mind, protein does come from milk. You may have to consider the ones that are plant-based. 
Can you intake meal replacement bars? 
Yes, there are meal replacement bars available in the market. Before that, you should know that these bars serve a snacking purpose. Now before munching on to the same, many organic brands infused natural ingredients in the making. Experts recommend opting for the same. 
Try reviewing the products and snacking whenever you are hungry. But before everything or anything else, you should know the brand well. See everything is suiting to your needs and requirements. Do not go for something that has the addition of sugar. 
Believe in yourself. Affirm "Yes I Can". It is convenient and helps in a major weight loss journey. Cutting off calorie intake through meal replacement shakes, you will have to maintain a proper diet. For long term solutions, exercise, maintain a proper diet and intake the right shake for your body.