Travelling the world has been the most amazing experience I've ever had throughout my entire life. Travelling alone provides an opportunity to relax, unwind, and recharge, just like a traditional vacation. You can travel solo for a variety of reasons depending on your personality. If you're stressed at work and want time just to relax, go on a solo holiday. While you're out travelling you don't have your boss breathing down your neck, you don't have any deadlines, you don't have to make crazy reports, and you don't have to sit behind a desk and do everything that the company tells you to do.
But do you feel scared to travel solo?
Human instinct dictates that you feel frightened when doing something new for the first time. When it comes to travelling, it is the same. No doubt, when you go to a new place without a support system, you will feel scared about how the experience will be or if things will work out for you.
In order to travel solo successfully, I have compiled some steps which I have learned over the years:
Research and take baby steps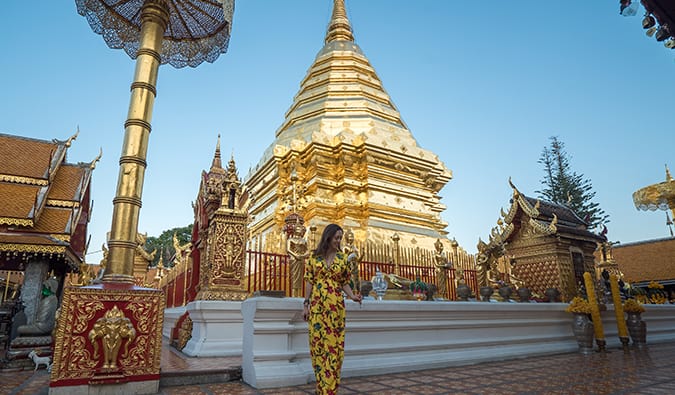 The best way to determine whether a place is safe is to research before you travel there. In addition to research, I suggest travelling alone locally before making the big leap. Start small. Travel to a nearby place or locality. Try to experience and understand if it's your thing or not. Travelling alone may seem like a pleasant experience. However, it may not turn out to be your cup of tea.
Thus, it is always a good idea to travel locally and see whether you can manage to be alone and take care of yourself. Consider booking your tickets and taking the bus on your own.
Take baby steps, before you venture out to other states and corners of India. Followed by thinking about travelling internationally. Don't just jump internationally. You need to follow some safety measures while travelling as the world is not a rosy place and you will find some bad apples.
Hostels for a solo holiday
If it comes to accommodations, hostels are perfect for solo travellers and extroverts. In such a group, you'll meet like-minded backpackers and will never feel alone since there are so many people around. Then you can become friends with them, travel to different places around the world with them, and make new friends with them.
Because people will be around you to help you, you won't have to worry about creeps in the hostel. Women's dorms, men's dorms, and mixed dorms are available. For those who feel uncomfortable in mixed dorms, you can choose a female dorm.
Transportation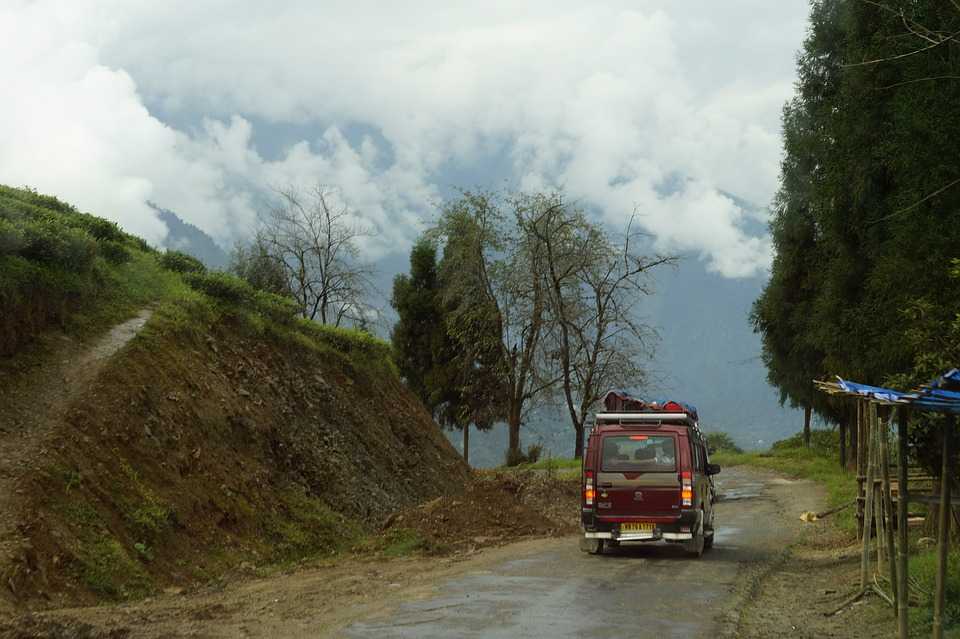 If you are entering a country from the airport, always plan your journey from the airport to the destination beforehand. Check for the available transport options outside the airport and check how the locality is for late-night travel to your hotel.
In many new countries, you won't be able to get a cellular connection and Indian sim cards will not work. Travel from the airport into the city centre will be much easier if you have offline maps and pre-researched information. If you are planning on getting a rental, then be sure to check out this helpful guide on understanding the dangers of driving abroad so you are well equipped for an adventure of a lifetime.
Offline maps
Another thing to do is to download offline maps. If you cannot access the internet at your destination, you can still use offline maps.
Getting a taxi or finding your way may not be easy. Offline maps can be very useful in such situations paper maps are my favourite. In case, Google maps fail to work, you can always have offline maps ready to plan your next move.
Packing
You need to pack efficiently while travelling solo. It will be wise not to carry heavy things as you are the sole person who has to drag the luggage around, so pack efficiently.
Always carry two backpacks. One on the back and the other in the front. Which is a very secure way of carrying a backpack and essential items like a camera, laptop, etc which is pretty safe. Since it's travelling alone and to distant places, don't carry trolly. Carrying a suitcase is not a good idea.
Most importantly, if you love trekking. Internationally it may be easy, like in European countries. It will be difficult to drag it around in hilly places like Himachal or Kashmir.
Go for it
Loneliness is a myth while travelling solo. Almost anywhere you go, you'll meet people and most likely make friends. Especially if you are alone, you become more approachable and people will show interest in talking with you. It's a myth that you will be lonely. Nothing like that exists. It's the ultimate freedom to be a new person.
It's a place where no one judges you and no one judges you; it's a liberating experience. Solo Holiday allows you to experience the ultimate freedom, so you should go for it. Especially, while interacting with new people, you don't feel a burden or baggage of judgment.
And it is the most intense conversation you will ever have with strangers and that is why I love to go on a solo holiday. You should give it a try but with baby steps. Do not just jump right to international travel.
Best Destinations For Solo Holiday
Costa Rica 

Norway 

Singapore

Rome, Italy

Portland, Oregon

Vietnam

Ubud, Indonesia

Gili Islands, Indonesia

Cuba

New Zealand

Barcelona, Spain

Caye Caulker, Belize