When it comes to talking about Gen Z fashion, things got wilder and wilder. The concoction ranges from vintage to aesthetic fashion. And the fashion game has enhanced more online than in-store. 
But how has Gen Z fashion originated? Well, kudos to social media profiles like Pinterest, Instagram, Tik Tok and many likewise platforms. Since the pandemic hit, the idea of wearing something out of the box with the touch of vintage has emerged into colours. 
From oversized tees to tie-dyes, it seems the early 2000s is coming back to life. People are opting for scrunchies and loads of hair accessories, chunks of bracelets and necklaces, and we are in awe. The idea is not holding any gender biases. Rather it is more of an initiative to promote harmony. Regardless of the gender, you belong to, you revamp your fashion quotient in the best way possible. And trust us when we comment, No Judgements Passed! You speak confidence and style comes naturally!
And we are fascinated by how Gen Z are influencing the Millenials. The idea is about going sustainable in the most fashionable way. Whether it is influencers or the youngsters, they are all inclined to support small businesses and brands who are taking initiative for an eco-friendly tomorrow. 
Social media platforms like Instagram have been the subject of exposure to new trends and fashion brands. Influencers and digital creators are showcasing the different forms of Gen Z fashion. And thus to help you match with the trending online fashion, we have brought you 7 such trends that you can ace like a pro. 
Gen Z Fashion Trends To Know About – 
Athleisure is trending for Gen Z shoppers.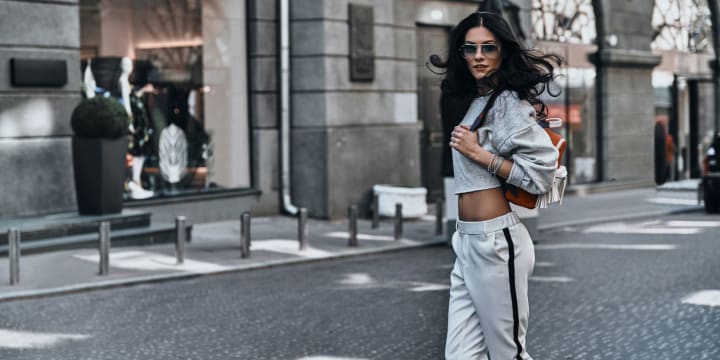 Mainly a segment of exercise clothing, Gen Z fashion is flourishing with the same. Customers are going for matching shorts and a t-shirt. Also, biker shorts are in fashion with both crop tops as well as oversized t-shirts. 
Speaking about gen z fashion, the statement is pretty casual and a little sexier than older generations. The statement coming to display is coordinated bikers shorts, crop tops and oversized casual clothes. And the trend is influenced through popular social media platforms. 
Back Are Those Tiny Sunglasses
Tiny sunglasses have caught attention since 2017. Celebrities like Rihanna, Gigi Hadid and Selena Gomez have rocked wearing tiny sunglasses years ago. And now the youngsters are back to lean in with the trend into the market. 
Back in last year, the trend was all about super-thin rectangular or cat-eye glasses. Currently, the gen Zers are opting for small and round sunglasses bringing back the vintage vibes. 
The Early 2000s are coming back to life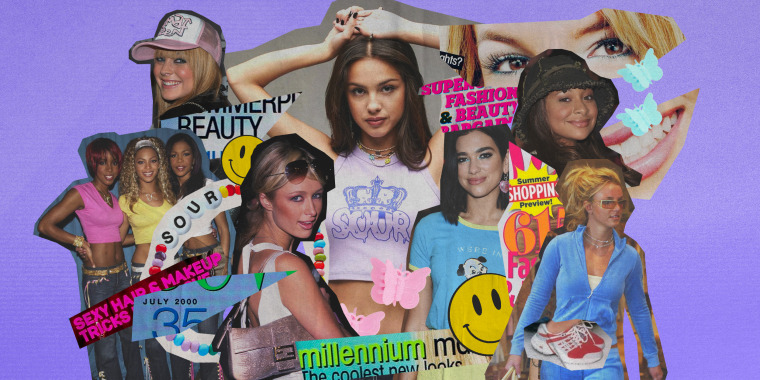 The trends are back with fun prints, pinks and pastel and topping up with more and more accessories. Gen Z consumers are in love with the style statement. 
The young tag is sticking strong and committed to the early 2000s. And the vibe is more elongated and concocted through the early 2000s track, indie songs and the riverbed lofi's. And in this year, you will see there is more inclination to Juicy Couture, sweatsuits, tennis skirts and not to forget cute accessories. 
Gen Z Are Open To Unisex Products
We have come across Gen Z trends that they are opting for brands that have no zone of restricted gendered clothing. Rather it is all about the vibe, whether men or women. It is about dressing to feel comfortable and not described in identity. 
Denims is all about rips and patches
When teenagers are hitting the place, jeans are still the king of all hearts. The older generation could be restricted to straight-legged or simple jean styles. But if we are talking about gen z fashion, there is so much more to just boring types of denim. 
They all wear and talk about oversized fits, patches or rips. Low rise fits are all getting popular among the gen z shoppers who are willing to take all the risk when it comes to using up their fashion quotient. 
Accessories are a long way to go
There are so many clothing brands that are filled with popular summer accessories. And you are bound to be surprised. From tie-dye, bucket hats, square-toed heels and matching coordinates are the ones that are trending. Older generations are finding it difficult to cope up with the twist. 
Tie-Dye Is Owned By Gen Z Consumers
Though the trend has been going on for decades, Gen Z has been playing the game. They are trying to tie-dye their clothes right at home itself. It becomes impossible to keep up with fast fashion. 
Gen Z is inclined more towards sustainability and has a strong focus on the message to the eco-friendly tomorrow. And when it comes to keeping up with the fashion trends, Gen Z is leaning on the ideology of sustainable fabrics and brands that are coming with a strong social message to protect the environment. 
Nine out of 10 in Generation Z consumers are completely inclined towards the brands that carry forward the responsibility to address environmental and social issues. Gen Z members are sharing huge information through social media coming to you naturally.