You might have dreams of sightseeing or exclusive tropical cruises in the United States, but your tight-budget may demand a cheap vacay. Do you desperately need a getaway for some time? Luckily for your wallet, the United States has many affordable and fun places to visit. The United States is a habitat to a wide variety of vacation places that offer various affordable prices. With experts' assistance and votes from individuals, the U.S. has been ranked to have the best cheap vacation spots. Below is the list of cheap places to travel in the U.S., which would help you to select your next reasonable domestic destination to visit.
Cheap Places To Travel in the US
If you are setting out on a vacation, here are some of the cheap places to travel in the US.
Glacier National Park
This place is the most favorite destination for hikers and comes under the category of cheapest places to travel in the world. This park borders Canada on the northern edge of a place called Montana. Once you have given the admission fee, you can swim, hike and climb as much as you want. Do not ignore to take advantage of the park's free activities, which include stargazing at the Logan Pass and hikes. Save your time for a long drive along the Going-to-the-Sun Road. There are small parks and nature centers to rest after you are fully exhausted.
Grand Canyon
Camping can't get any more affordable, and the views from the Grand Canyon National Park are absolutely stunning.
The Grand Canyon's entrance fee has almost many of the park's activities, but you can save more and more by visiting the National Park on weekdays for free entrance.
St. Augustine
Whenever individuals think about Florida, their minds five into Miami beach or Orlando's theme park, but it would be thoughtless to ignore the country's oldest city. St. Augustine is filled with historical landmarks, which include Old jail, Castillo de San Marcos National Monument, and also St. George Street.
Olympic National Park
With almost one million acres of exploration, the Olympic National Park in Washington state provides travelers with some stunning panoramic views of the glacier mountains and rainforests. This place belongs to the category of "travel cheap in USA."You can enjoy famous activities like exploring tide pools, fishing, exploring, stargazing, and hiking. Visitors may get a chance to spot some animals like black bears, bald eagles, elk, and various other species of whales who make their route through the park. For warm weather and sunny conditions, we recommend you to visit the place between July and August.
Gatlinburg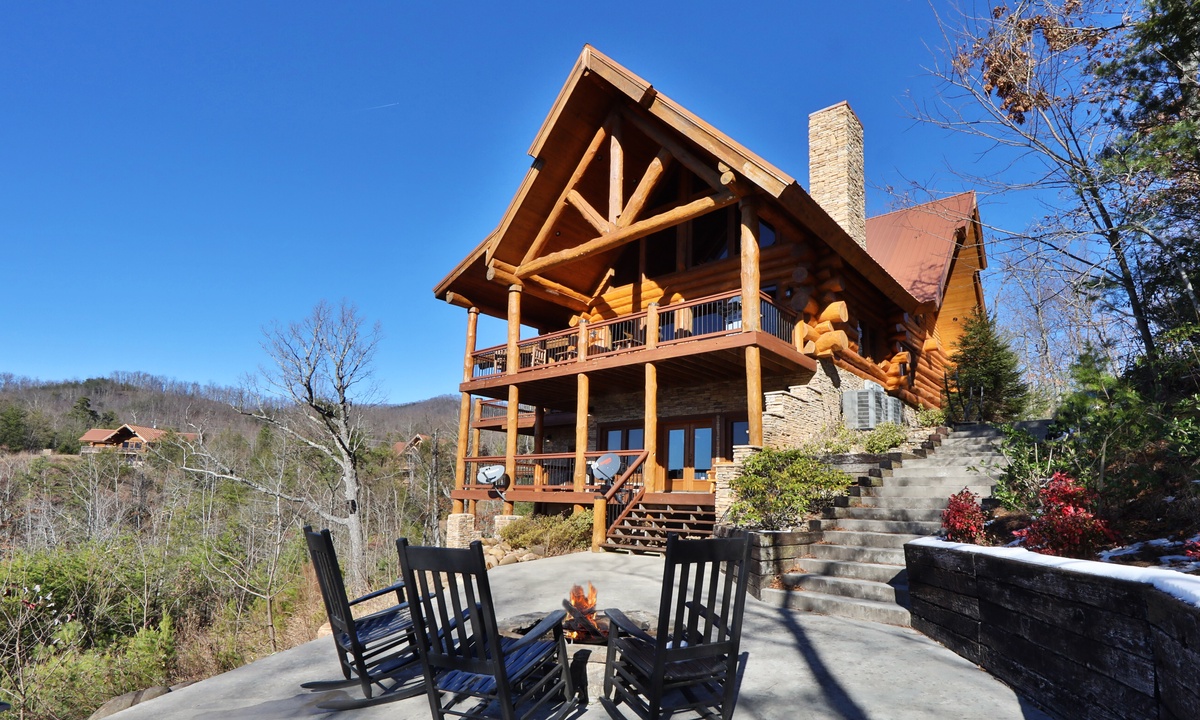 It's all about the outdoor views of this beautiful town. This place is located outside the Smoky Mountains. Gatlinburg shines during the spring season when the leaves change their colors. Moreover, this city provides various range of places to go biking, hiking, fishing, and bird-watching, making it a great staycation spot for groups and families who have a tight budget. Suppose the weather does not authorize outdoor activities. In that case, you can take in the views from Gatlinburg Aerial Tramway and spend the rest of your day watching the Appalachian crafts that are being made in the shops and galleries, which comprises the arts and Crafts loop and the Great Smoky Mountains.
Sequoia National Park
The beautiful Sequoia National Park is a residence to a wide variety of wildlife, which includes gray foxes, bobcats, several exotic species of birds, and bears. This park in California is well known for its vast sequoia groves, and we guarantee you that you will see hundreds of those huge trees when you take a drive through the gorgeous park. Note that you'll be required to pay an entrance fee for the park and enjoy a tour of the Crystal Cave. You can also save most of your money by taking some more time to hike for a free ranger program.
cheap places to travel in the US- Colorado Springs
Colorado Springs is one destination that is easily accessible from all over the country. Once you arrive in the beautiful Colorado town, you can relish its bevy that provides free attractions of the place. Picnic and hike on the red rocks of the Garden. Bike or hike through North Cheyenne Cañon Park and enjoy a long drive along the roads. After spending the whole day in the wild, take a free stroll by yourself around the town to witness its beautiful street art. It is one of the best places to travel cheap in USA.
Portland- One of the Cheap Places in the US
Portland is one of the cheapest places to travel in the world. It houses several boutique shops and craft breweries. The Pacific Northwest also provides various budget-friendly activities to keep you from emptying your wallet. Moreover, you can also explore Powell's City for free. Portland also features a downtown neighborhood that organizes free outdoor concerts in the parks, and they also arrange a farmers market during the summer season.
cheap places to travel in the US- San Antonio
This is a habitat for the Riverwalk and Alamo. This place has a number of things to do. On sunny days, travelers can enjoy a picnic in the famous Brackenridge Park or could experience a stroll around the National Historical Park. As a result, you can also choose to beat the heat by exploring the very beautiful Natural Bridge Caverns or and splash around Texas' water park. Opt to purchase a San Antonio pass to save your precious money on entrance fees to these attractions.
cheap places to travel in the US- Myrtle Beach
If you find a beach with great conditions for surfing and Jet Skiing, this is the perfect place for you. Moreover, Myrtle Beach provides something or the other everyone out there. Besides, after spending your day in these sands, check out Broadway at the Beach, an outdoor area with eateries, shops, and live entertainment venues. You can visit this place during summers to take full advantage of seasonal activities like concerts and night entertainment.
cheap places to travel in the US- Beaufort
This site is the best if you want some Southern charm. Moreover, not only is this place filled with eateries and shops, but you'll also witness hundreds of islands that surround it. Besides, many of these islands have unique activities that you can take part in.
Takeaway
The beautiful Earth provides some of the cheap places to travel in the US, and you don't require much effort to see them. Therefore, no matter what the content is, there are always a few destinations that you can visit on a budget. Besides, even nations we think of as super expensive are quite budget-friendly if you observe strongly.